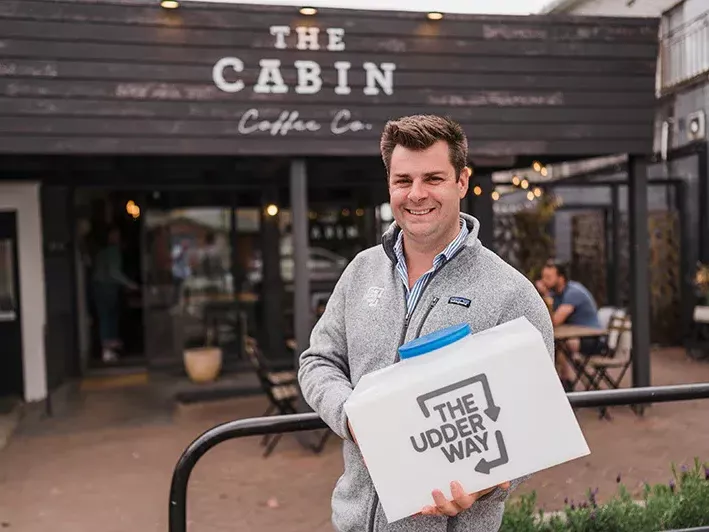 A Solution to Single-Use Plastic Pollution
The Udder Way is a reusable primary packaging manufacturer that produces high quality reusable plastics in the form of 18 litre LDPE Kegs and dispensing systems that offer a solution to plastic pollution generated by the dairy industry.
Our Mission: To Eliminate Single-Use Plastics Globally
The Udder Way products and systems are food safe,  certified by HACCP International and provide the user with workflow efficiencies and other operational benefits that are not available with conventional single use plastics.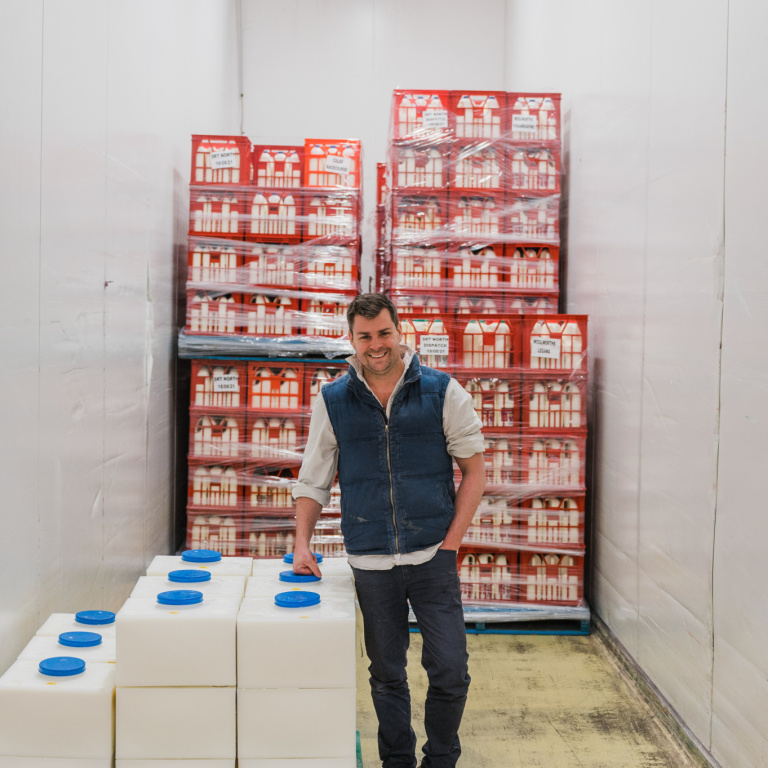 Ed Crick - Founder and Director
The Udder Way was created (~2020) in Tasmania by Edward Crick as the then owner and operator of three Cafes. While running these businesses Edward quickly became concerned about the volume of single-use plastic waste generated and started the journey of looking for a solution.
Since then, The Udder Way now employs four fulltime team members with dairy partners across Australia and New Zealand.