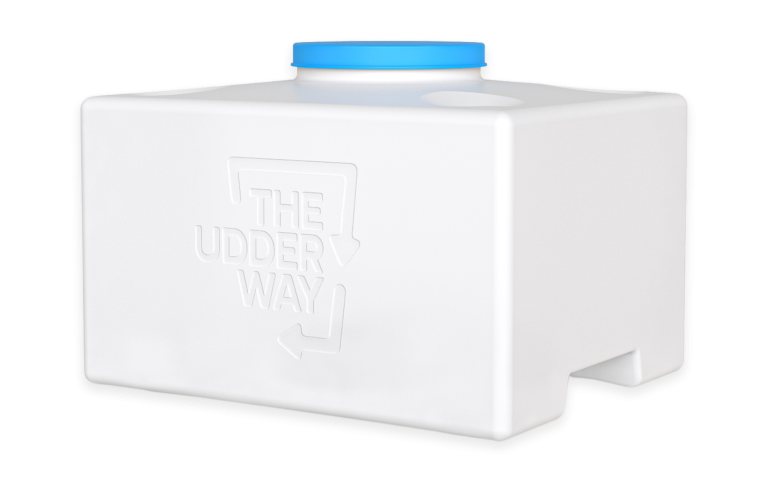 Simple, Patented Technology
The Udder Way manufactures 18L LDPE (HACCP Internationally Certified) food grade kegs that are 100 % reusable and recyclable. The kegs are also free of BPA and Phthalate Plasticisers.
The kegs have a life span of eight to ten years and can be used up to 800 times which equates to 302.4 kilograms of single-use plastic waste reduction (per keg) in their lifetime.
The use of our Kegs with The Udder Way Dispensing Systems (or alternative dispensing systems) provides the user with the tools to:
Make a positive environmental impact by helping to reduce waste and minimise the impact on the environment associated with plastic production and disposal to landfill.
Conserve external supply chain resources like fossil fuels and water that are required for single-use plastic production and associated freight and truck movements.
Increase existing storage space in cool rooms by >30%.
Provide convenience and ease of use in lieu of conventional single use plastics.
Eliminate the need for constantly purchasing single-use primary packaging.
Offer a point of difference to the customer experience and
Increase sales.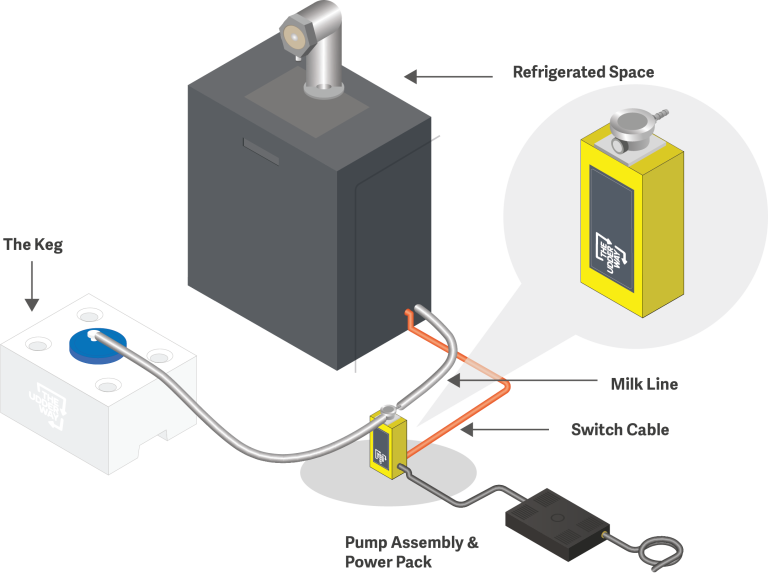 Milk At The Push Of A Button
The Udder Way has developed HACCP International certified dispensing systems (Café and Deli) in conjunction with the kegs.
This combination offers partners a comprehensive solution for beverage dispensing at the push of a button. By integrating the kegs into existing processes, the solution aims to enhance workflow efficiency and minimise waste. This integration ensures that partners can enjoy the benefits of keg usage while seamlessly incorporating them into their existing operations.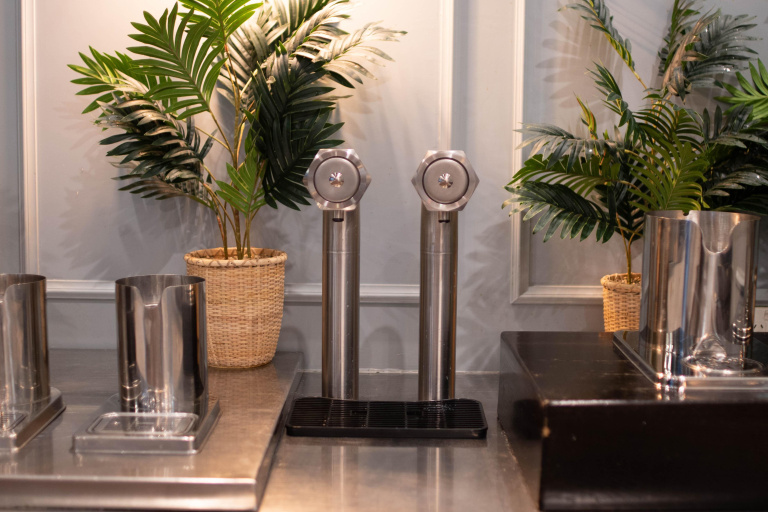 Refill and Reuse - A Sustainable Point of Difference
The versatility and large capacity of The Udder Ways 18-litre LDPE kegs make them suitable for various commercial and institutional settings, offering a more sustainable and efficient milk storage and distribution solution.
Some of these settings include but are not limited to:
Supermarkets
Cafes
Restaurants
Hotels
Schools
Construction and Mining Sites
Child, Health, and Aged Care Facilities
The Military and
Large Office Spaces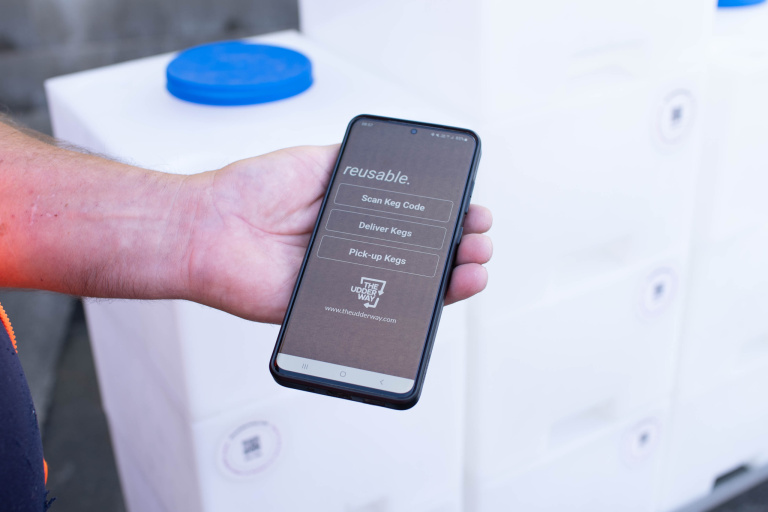 Reusable
The Udder Way has developed a smartphone application to reduce plastic pollution by focusing on reuse systems and traceability of the kegs. The application allows users (dairy and consumer) to verify product dates, authenticity, ingredients, location, delivery, uses, efficiency, and plastic waste reduction. 
A practical and measurable approach to promoting sustainability via a reusable system, thus providing the highest opportunity to reduce plastic pollution.
The Udder Way products come with a twelve (12) month warranty, which covers defects in both workmanship and materials starting from the original date of purchase. This means that if any issues arise during this warranty period, The Udder Way will take responsibility for repairing or replacing the product free of charge, as long as the defects are not a result of misuse or damage caused by the customer.